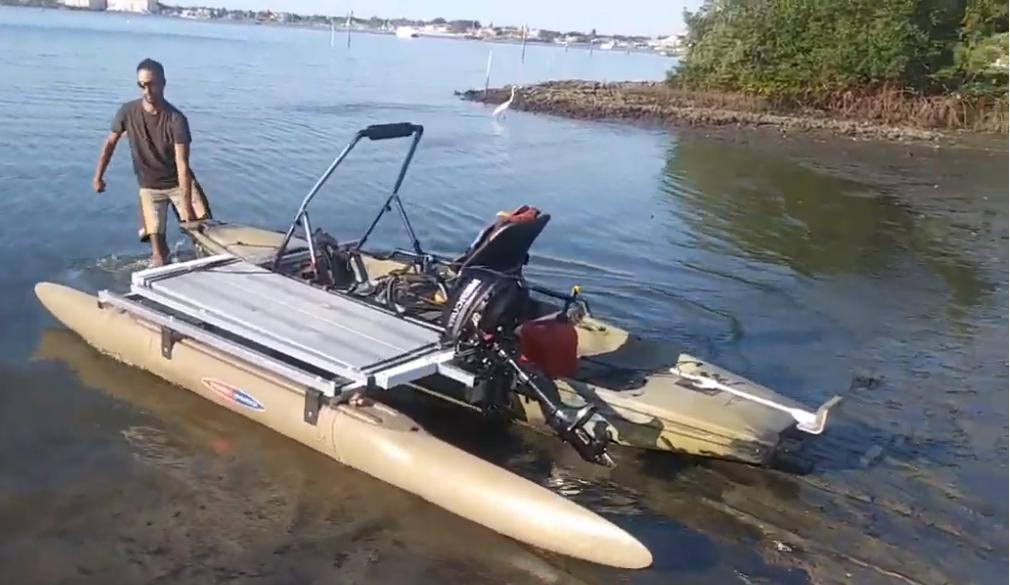 What is an Expandacraft?
Endless options
Expandacraft is a modular boat system which allows you to quickly reconfigure it from one type of watercraft to another.
Buy a ready made craft or buy the hull sections separately and build your own craft.
Many kits are in development for sail, rowing, pedal power and more. Being modular, the Expandacraft will live up to its name. Constant development of new kits will help you expand your enjoyment on the water.
Expandacraft quickly breaks down to fit inside a small car or closet. No need to buy a roof rack or scratch your paint. Yes, that's the 16 ft. tandem in the back of a Prius!
Ordering
Click the SHOP menu above to see different components, configurations, and pricing. Shipping questions please use the Contact Us form; include exactly what you want to buy and shipping address. We can usually get you a better shipping price than what the Cart shows at checkout. You can always call Wesley at 813-810-2554 with questions.